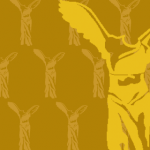 Each year, the Albert and Mary Lasker Foundation recognizes research excellence with a set of three awards given for major advances in the "understanding, diagnosis, treatment, cure or prevention of human disease." This year's awards were given for Basic Medical Research, Clinical Medical Research and Public Service.
The Albert Lasker Basic Medical Research Award was given to Michael N. Hall for discovery of and investigations into "nutrient-activated TOR proteins and their central role in the metabolic control of cell growth." TOR (Target of Rapamycin) is a highly conserved protein and a central regulator through its role as a nutrient sensor, coupling nutrient availability to protein synthesis and cell growth. A critical signaling protein, TOR forms multiprotein associations that function as distinct clusters, either as TORC1 (TOR Complex 1) or TORC2 (TOR Complex 2), depending upon those additional proteins. In their 2007 PLOS ONE article, Hall and colleagues identified novel TOR interacting proteins specific for each complex, investigating the role of phosphorylation and complex function for each. More recently, work from the Hall group published in PLOS Genetics demonstrated a role for TORC1 in bone formation and, in yeast cells, characterized the signaling state of the TORC1 complex with the use of antibody tools.
The Lasker~DeBakey Clinical Medical Research Award was jointly awarded to John Schiller and Douglas Lowy for their collaborative efforts, innovations and "technological advances that enabled development of human papillomavirus (HPV) vaccines for prevention of cervical cancer and other tumors caused by human papillomaviruses." Papillomavirus infection on the skin and mucous membranes of humans and animals can cause benign warts (papillomas) or malignancies, especially anogenital carcinomas, and in genetically predisposed or immunocompromised individuals can cause skin cancer. Development of safe and effective vaccines has potential to reduce the incidence of cervical cancer and other malignancies resulting from HPV.
Schiller and Lowry collaborated on three articles published with PLOS. In the early days of PLOS Pathogens, they demonstrated that carrageenan, a sulfated polysaccharide extracted from red algae, was an extremely potent infection inhibitor for sexually transmitted genital HPVs. Their most recent joint publication (also in PLOS Pathogens) investigates papillomavirus in various mouse models, to gain insights into immune system influences on infection progression in humans. These articles, together with results of a clinical trial of bivalent HPV vaccination have received nearly 83,000 views. For further reading in PLOS journals, view Schiller's  and Lowy's publication lists.
The Lasker~Bloomberg Public Service Award alternates years with the Lasker~Koshland Special Achievement Award in Medical Science. For more on this year's Public Service Award, given to Planned Parenthood Federation of America, check back next week for our interview with Chair of the Jury Alfred Sommer.
In publishing their work Open Access, these outstanding scientists and citizens advance medicine, public health and basic research for the benefit of all. PLOS celebrates their work and dedication.
Image Credit: Albert and Mary Lasker Foundation
Tell us how can we improve this post?